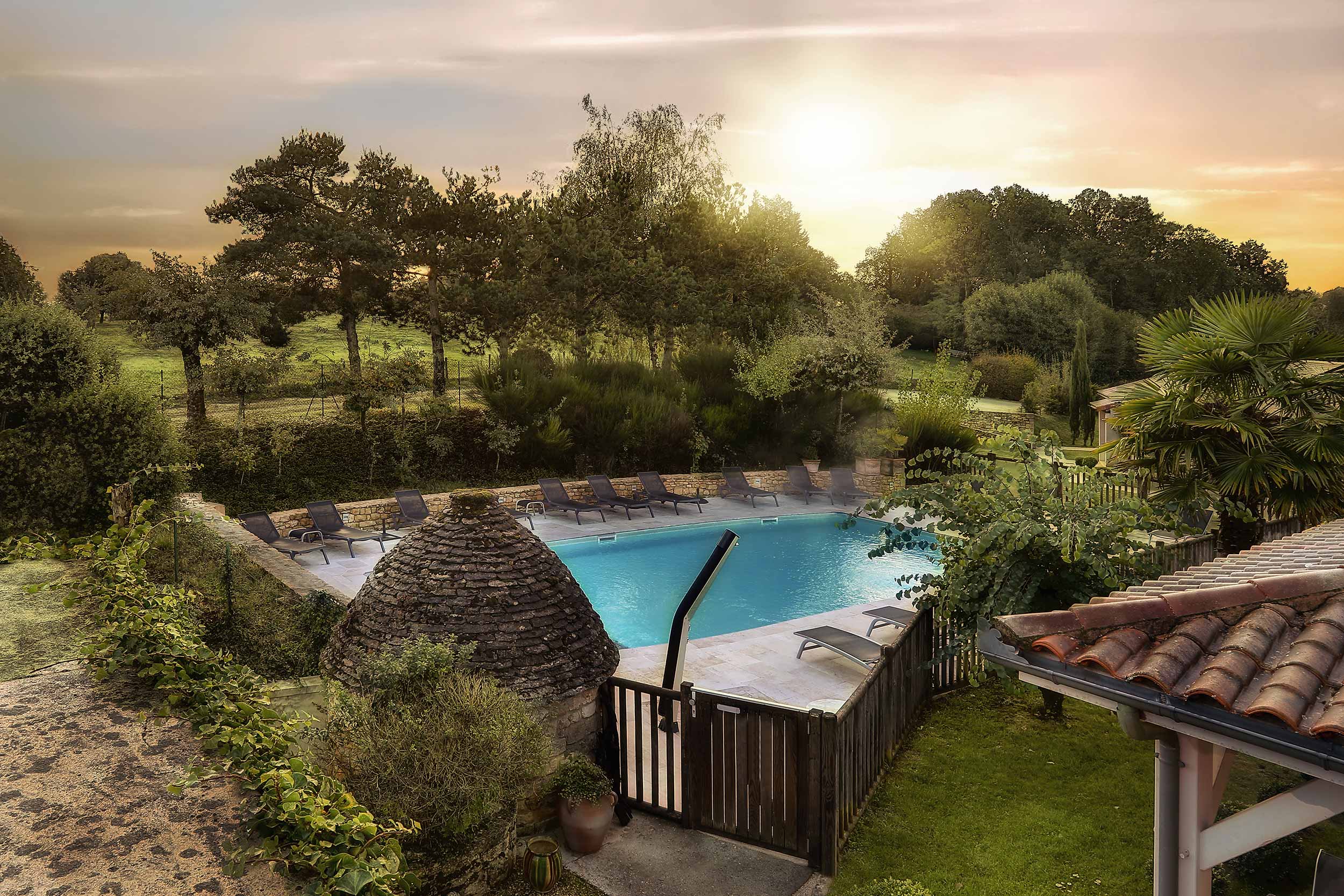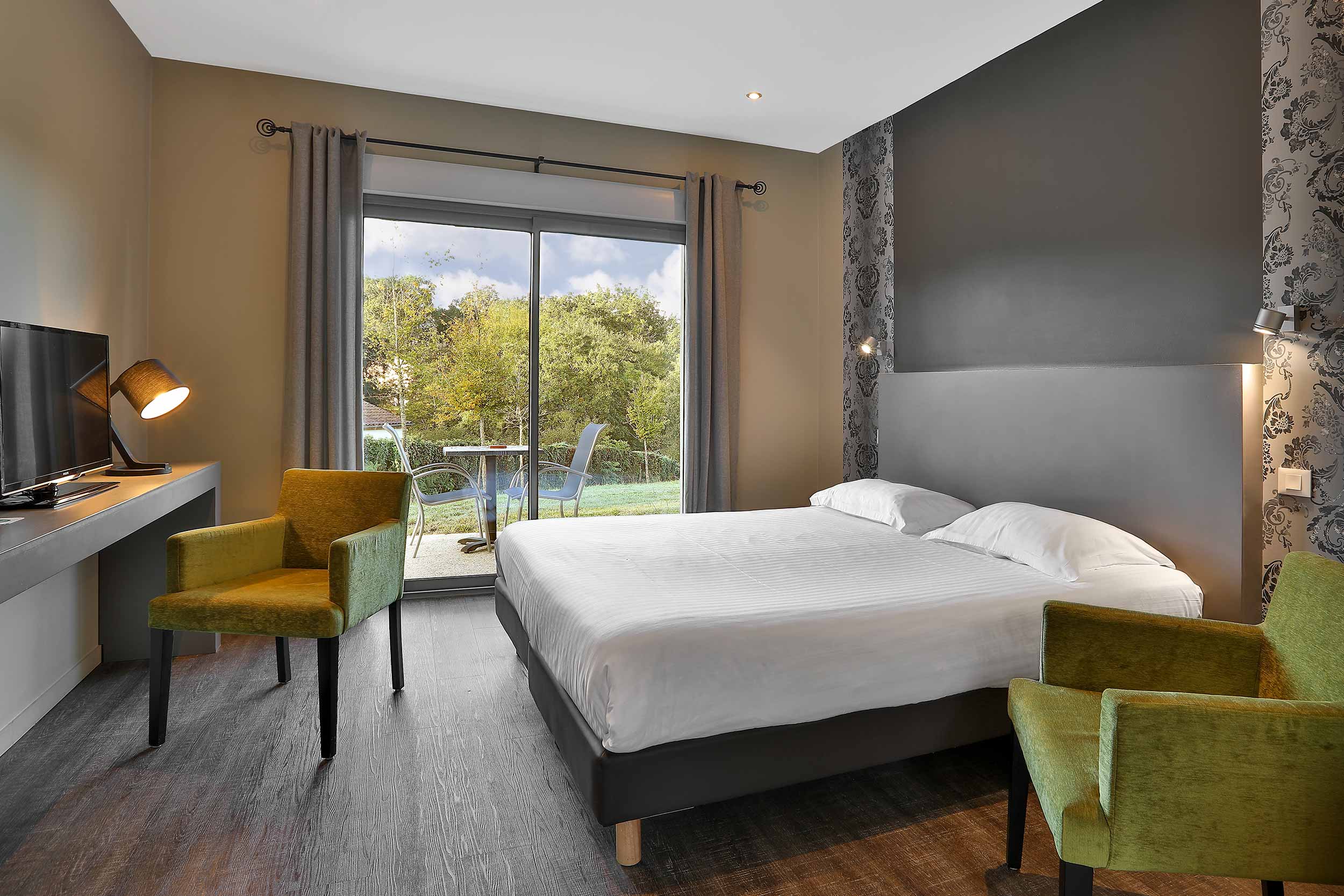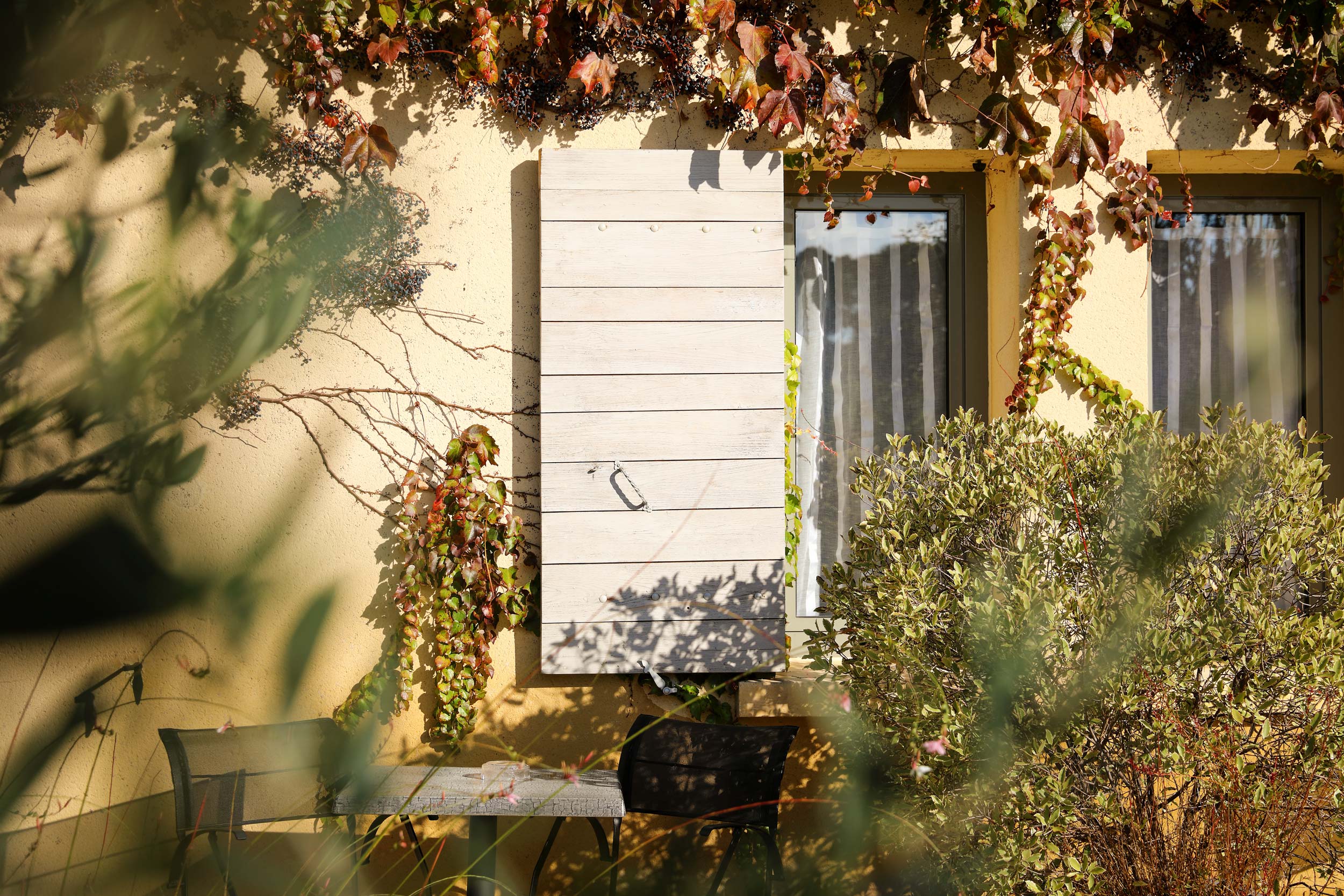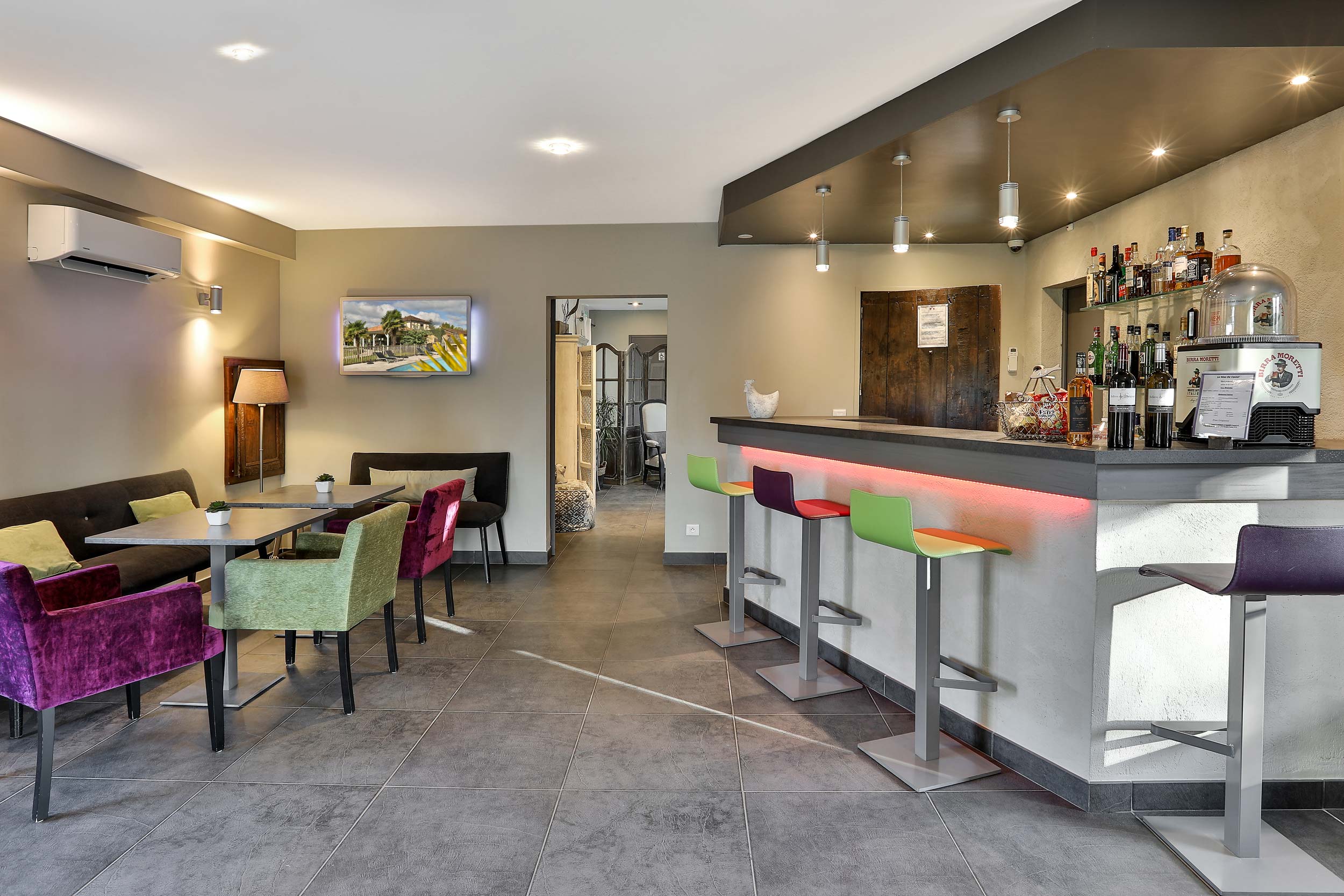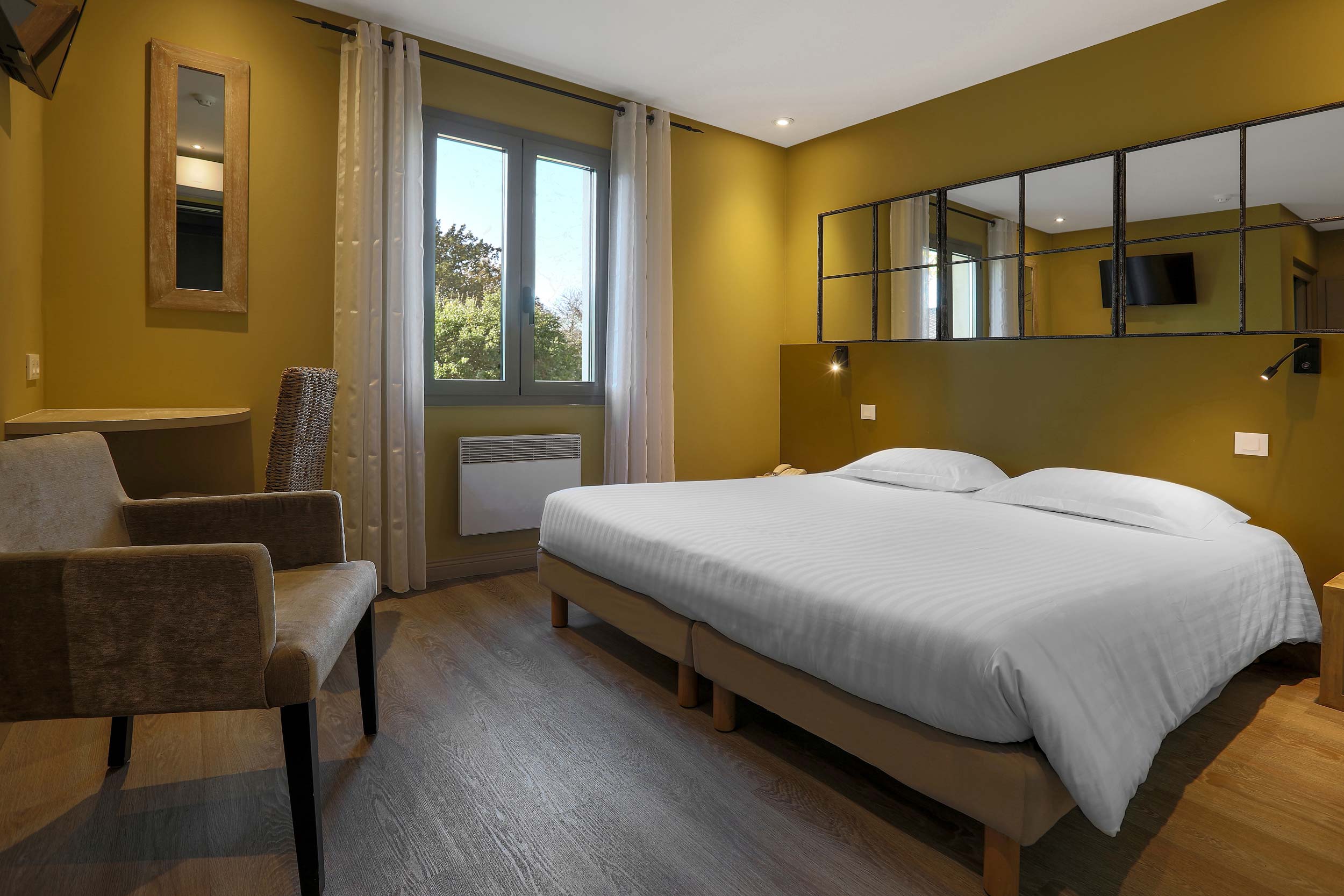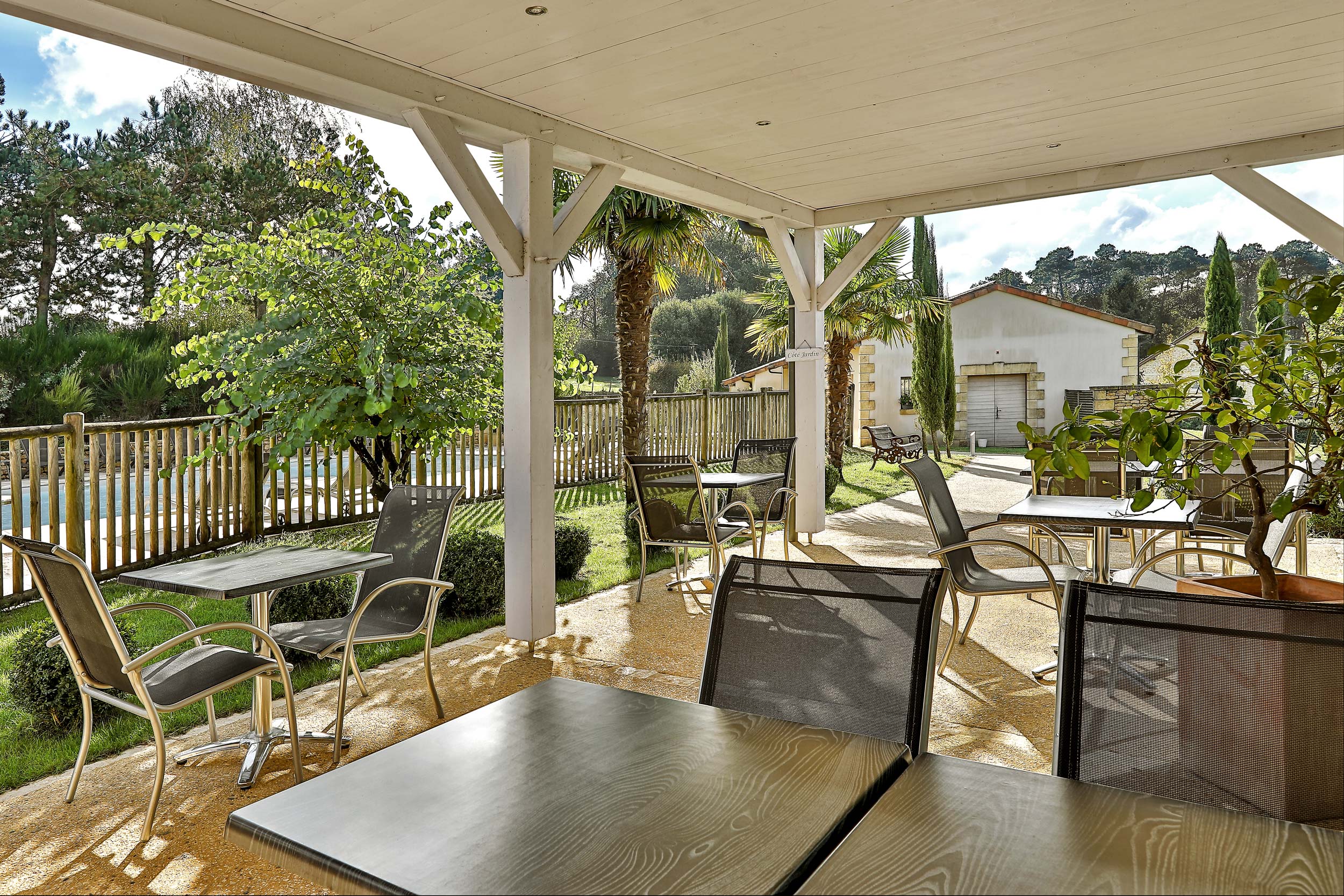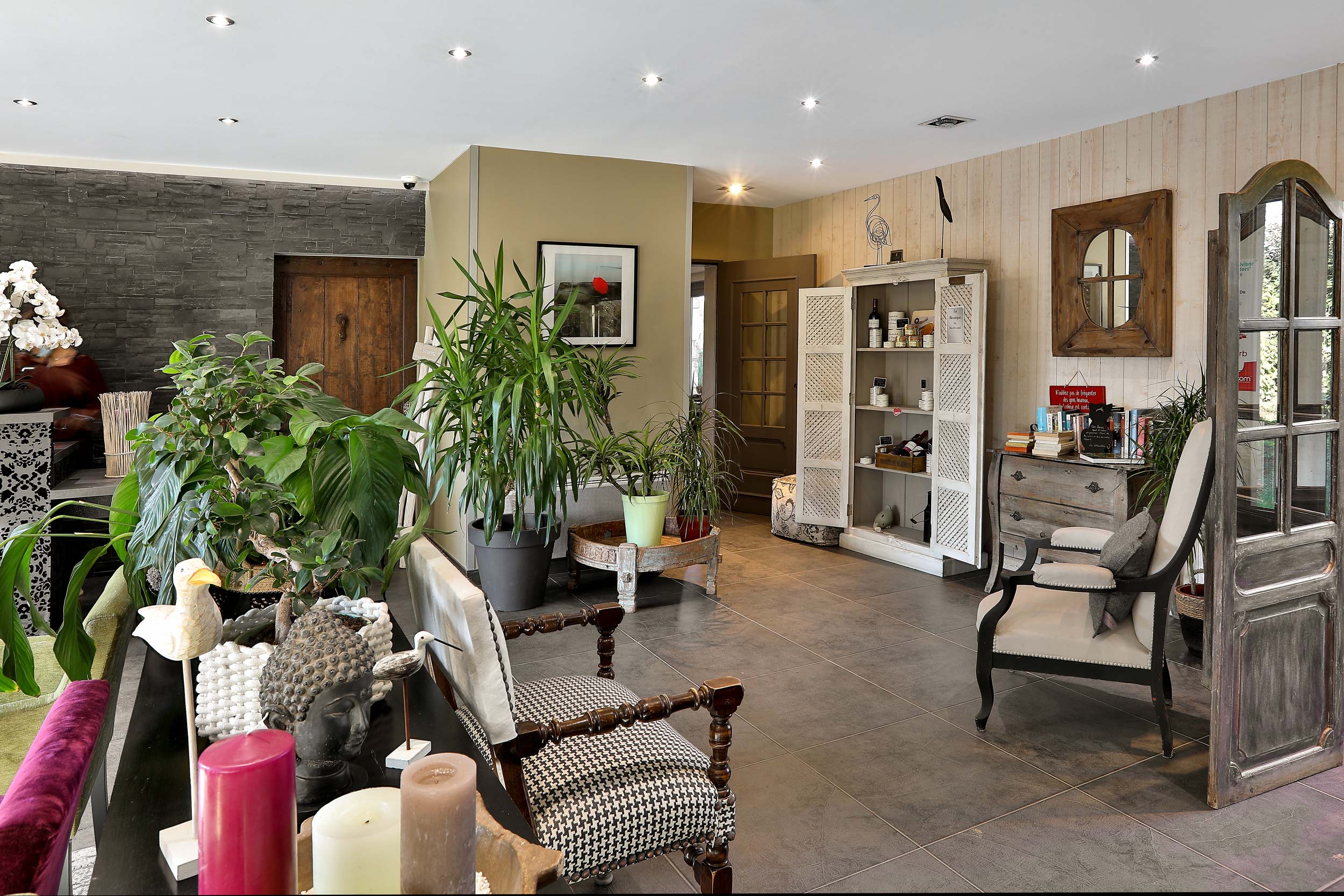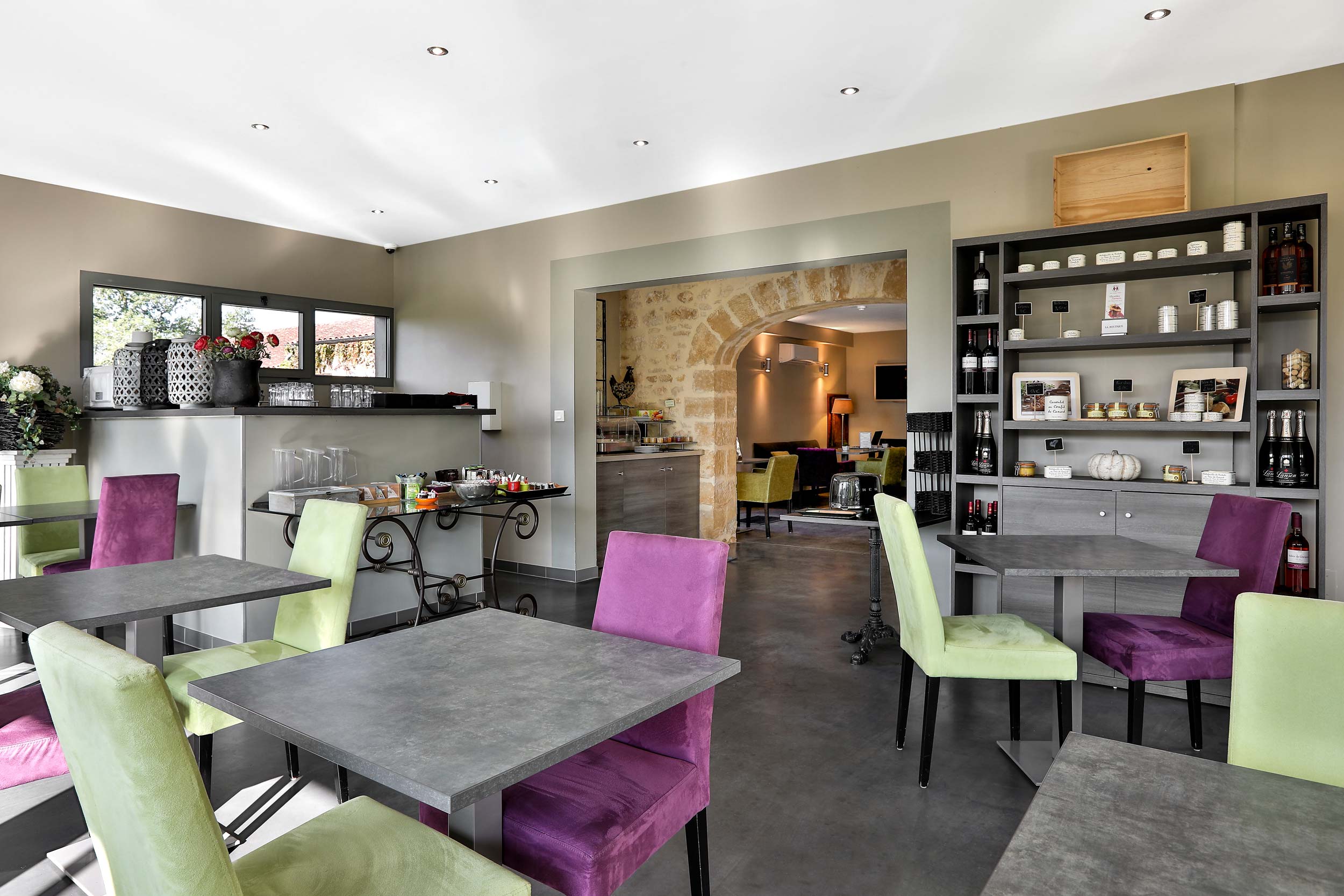 Visit Milandes castle & gardens (Home of Joséephine Baker) from the hotel Le Mas de Castel
A hotel close to the Milandes ? If you're looking for a Hotel close to the Milandes Chateau, Le Mas de Castel will be your ideal place for your stay in the Dordogne valley departing from Sarlat to discover this breathtaking castle and its gardens which the famous owner was none other than Josephine Baker.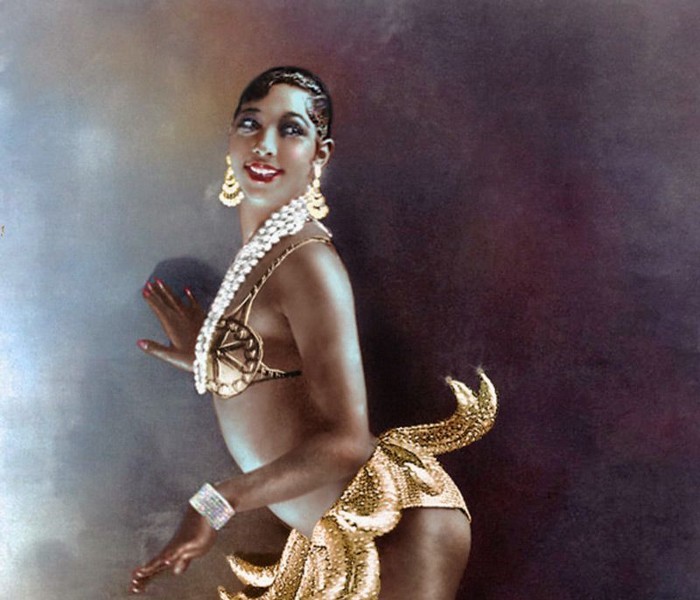 The Milandes Chateau owes it renown to one of its owners, the very famous Josephine Baker.
The famous French-American review leader from Paris fell in love with this exceptionnel residence in the 1950's. It was in this "Sleeping Beauty" decor that she decided to live with her very large "rainbow" family". In all, Josephine Baker adopted 12 children from diverse ethnic backgrounds.
Josephine Baker is buried in the Parthenon in Paris.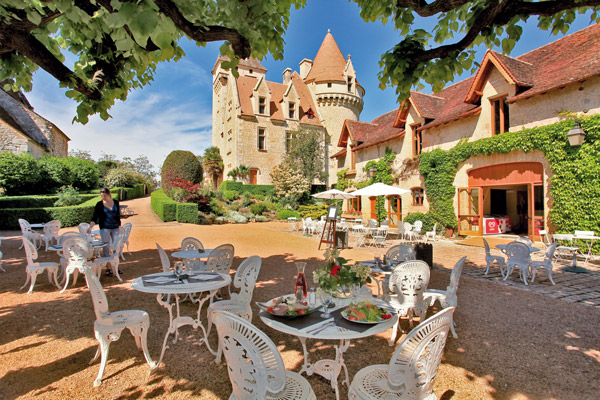 A chateau where the memory and history of Josephine Baker is preciously preserved
The Milandes Chateau was built and owned by the Caumont family from 1489 up until the French Revolution. The castle grounds contain sumptuous gardens, a winery, a farm and a chapel.
In 1990, a rich French Industrial by the name of Auguste Claverie bought the chateau, by then in ruins. He restored and transformed it, adding towers and balconies in Renaissance style.
Today the chateau is listed as both an Historical Monument and a Perigord Illustrious Mansion highly recommended by us at the Mas de Castel Hotel in Sarlat.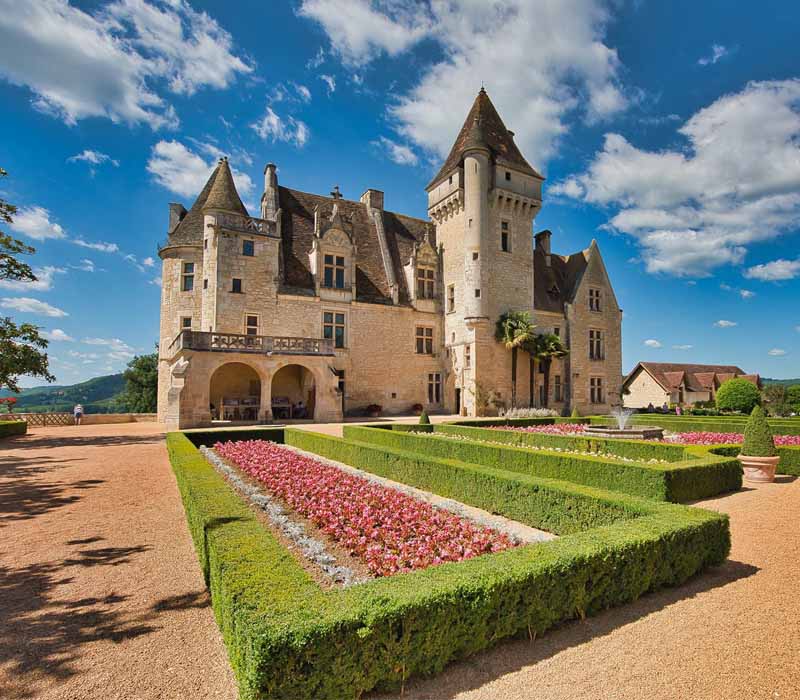 A park and gardens worthy of the most elegant Dordogne chateaux
The castle is surrounded by a park and gardens created by the landscaper Jules Vacherot in 1908. During hot summer days, you will appreciate walking amongst its numerous fountains and centenary trees. There are many different species of trees in the park to be admired, including an Atlas cedar, a magnificent beech tree, cork oaks, hackberry and tulip trees, as well as a beautiful collection of dogwoods and umbrella pines.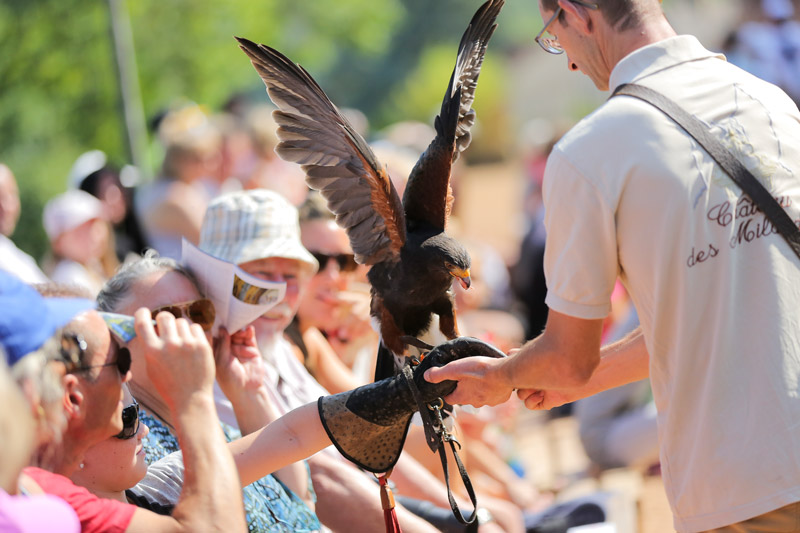 A family visit during your stay at the Mas de Castel
At only a 25-minute car journey from the Mas de Castel Hotel, the chateau also proposes a bird of prey show. About 60 birds of prey are kept on the 6-hectare Chateau de Milandes premises and participate in shows both during the day and evening. Professional falconers orchestrate a beautiful show and also present the birds personally to the pubic every day, to the delight of both children and adults.
Itinerary for the Milandes Chateau from Hotel Le Mas de Castel :