A family weekend in Sarlat in the Perigord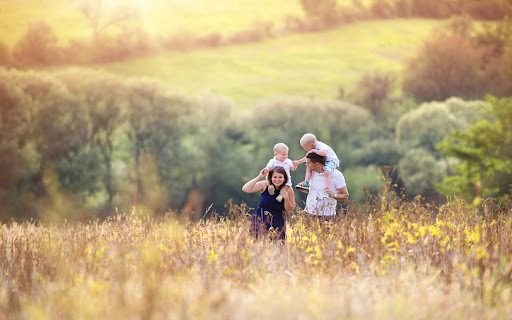 Take a break with your family over a weekend in Sarlat in the Perigord
Sarlat is an ideal destination for a weekend "en famille". The region abounds with activities adapted to all seasons for children. Here are a few ideas of things to do together during your stay at the Hotel Mas de Castel in Sarlat.
And don't forget, the Mas de Castel Hotel offers family room adapted to all your needs.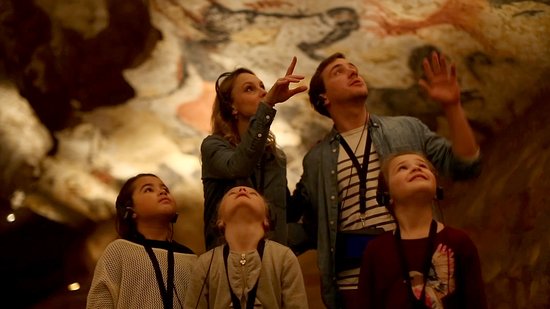 Impress and amaze your children by starting with a visit to the Lascaux Caves
Lascaux IV, which is an exact replica of the Lascaux Caves, exists since 2016. It is located a few meters from the previous replica of the caves (Lascaux II). Both caves are very impressive, but nothing can surpass a visit by torchlight of Lascaux IV as one literally plunges into the atmosphere of our prehistoric ancestors. Be careful to dress warmly, as even in the middle of summer, the temperature in the caves is about 13° C.
Don't forget to book your visit in advance. For more information on the caves click here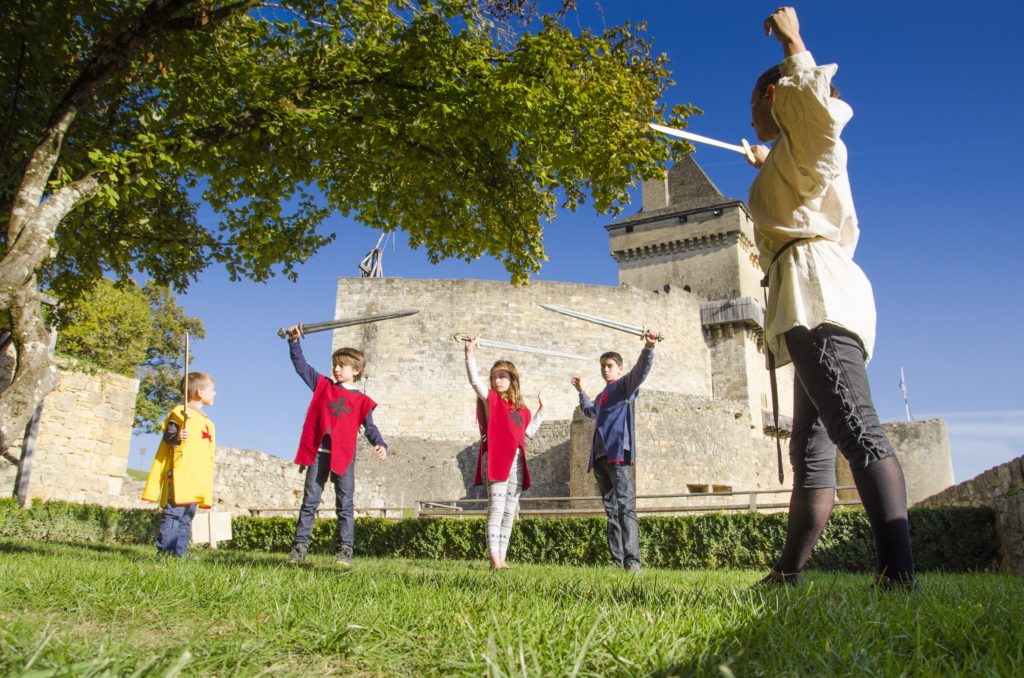 Transform your children into knights and princesses during a visit to Castelnaud Chateau
During the school holiday period, Castelnaud Castle proposes a number of workshops to learn about the Middle Ages together as a family over a weekend !
Start with the chateau's 30-minute guided tour. Offered in July and August, it will guide you through the castle's exterior on a theme of attack and self-defense. You could also do a costumed tour to immerge into the chateau's history, imagining daily life there during the Middle Ages.
Traditional artisans are regularly present on site to offer demonstrations and impressive shows. Witness a trebuchet replica in action, or a blacksmith working wonders with metal and fire before your eyes.
Fore more information click here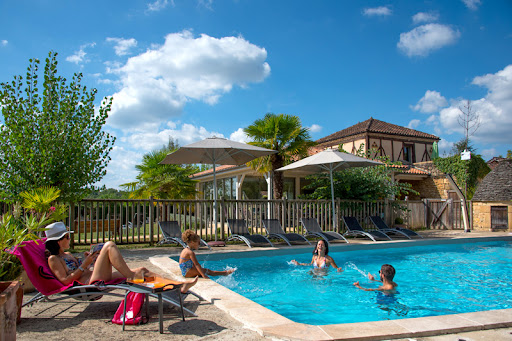 Share a relaxing moment with your family by the pool at Le Mas de Castel
With your family, make the most of our pool which is heated to 28°C from April to November. Surrounded by our luxuriant gardens, the pool at the Mas de Castel Hotel is an ideal place to relax and have fun.
It is noteworthy that the Perigord region has a wonderful climat which allows you and your children to make the most of the pool even during a weekend stay in Sarlat between Easter and the Halloween holidays.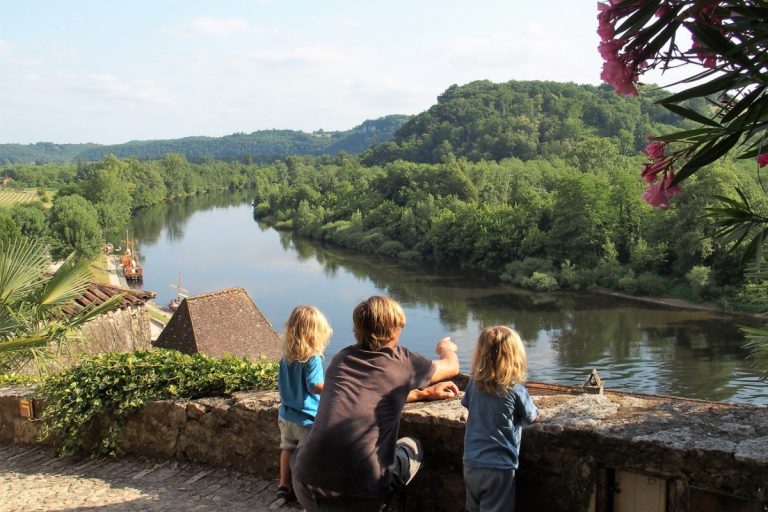 Discover Sarlat and its region during a family weekend
Whether you're travelling by foot, by bike, or on horseback… whatever the means, the most important thing is to share a moment of happiness together ! The Perigord has many natural wonders that are much appreciated by children who revel in the region's magnificent fauna and flora through out all seasons.
Don't wait any longer… reserve your family weekend in Sarlat